Baby Music Box & calming mobile songs for little babies sleeping
Baby Music Box & calming mobile songs for little babies sleeping
People reviews
Impression and review of people to iPhone App [Baby Music Box & calming mobile songs for little babies sleeping]!
---
Baby Music Box & calming mobile songs for little babies Great application for pregnancy and babies….
◆ Endless music ◆
◇ Recommended by experts!
◆◇◆ With this App you and your baby can ◆◇◆
• Relax within minutes !
• Listen to the Classical music/nature sounds.
• Relax deeply and experience the present moment completely
• Enjoy the benefits of deep sleep easily.
◆◇◆ Key Features ◆◇◆
• Full application !
• Unlimited Mp3 music streaming !
• Update all the time !
• Sleep timer
• Alarm clock
• Fast loading
• No registering needed
• HD animations
• Checked list of radio stations.
• iPad ready !
• HQ sound.
• Simple, fast and easy to use interface.
• The application runs in the background.
• • • • • • • •
Songs Request!
• • • • • • • •
Classical & Nature music for babies and pregnant women is an advanced Relaxation music channels, nature sounds and relaxation aid disghed spacially for you and your baby! at all times; since early stages of pregnancy….
Reports says: Babies how listened to classical and calming sound during pregnancy – became more relaxed babies…
It helps you leave your busy day behind with a rich selection of calming sounds, relaxation, pre-sleep music to give you and your baby the relaxed moments and the deep sleep we all need!
•-•-•-•-•-•-•-•-•-•-•
To change playlist or to change music – slide your finger left or right!
•-•-•-•-•-•-•-•-•-•-•
Love and relaxed days & nights for you and your baby !
---
Download
Price:Free
Download the[Baby Music Box & calming mobile songs for little babies sleeping]@iPhone App
---
Evaluation at the itunes store
Evaluation of iPhone App [Baby Music Box & calming mobile songs for little babies sleeping] at itunes store
newest version: (1.5 / 5)1.5
All versions: (1.5 / 5)

1.5
Number of people evaluated:5
Price:Free
---
ScreenShots
Screenshots of iPhone Apps [Baby Music Box & calming mobile songs for little babies sleeping]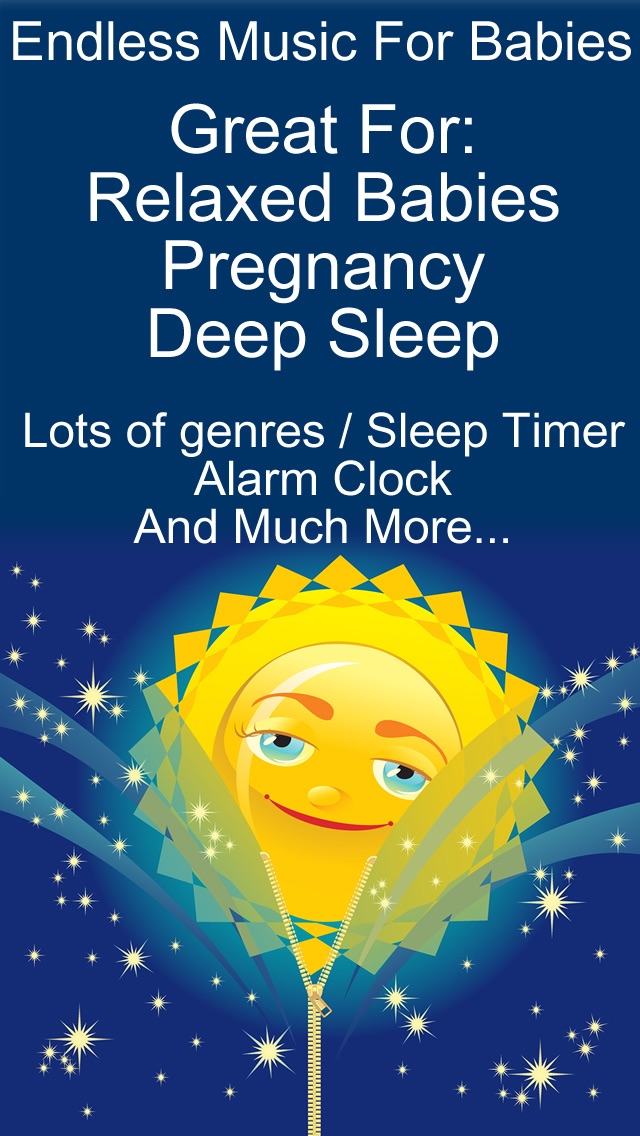 (c)Nina Maibach
---
Change log
Update history of iPhone App [Baby Music Box & calming mobile songs for little babies sleeping]
Latest edition
(c)Nina Maibach
details
iPhone App [Baby Music Box & calming mobile songs for little babies sleeping
] Other details
Sales maker:


Nina Maibach

Release date:

2014-05-15

Version:

3.61

Price:Free
Download
Download the[Baby Music Box & calming mobile songs for little babies sleeping]@iPhone App
---
---