Deer Movement
Deer Movement
People reviews
Impression and review of people to iPhone App [Deer Movement]!
---
DMS(Deer Movement System) is the perfect DEER HUNTERS APP based on the barometric pressure.This is a real deer movement app it uses real statistics. This app features a status on how the deer are likely to move based on the barometric pressure.The app shows the actual barometric pressure in the movement status.THE APP NOW HAS BUILT IN DEER CALLS.
LOCATION BASED
You can use a zipcode or use your current location to get the status for that area.
DOWNLOAD NOW
MAKE YOUR HUNT A SUCCESS NOW
NOW HAS BUILT IN DEER CALLS.
Help Make This The Most Successful Deer App Ever
9b9e3654f5
---
Download
Price:$4.99
Download the[Deer Movement]@iPhone App
---
Evaluation at the itunes store
Evaluation of iPhone App [Deer Movement] at itunes store
newest version: (2 / 5)2.0
All versions: (2 / 5)

2.0
Number of people evaluated:31
Price:$4.99
---
ScreenShots
Screenshots of iPhone Apps [Deer Movement]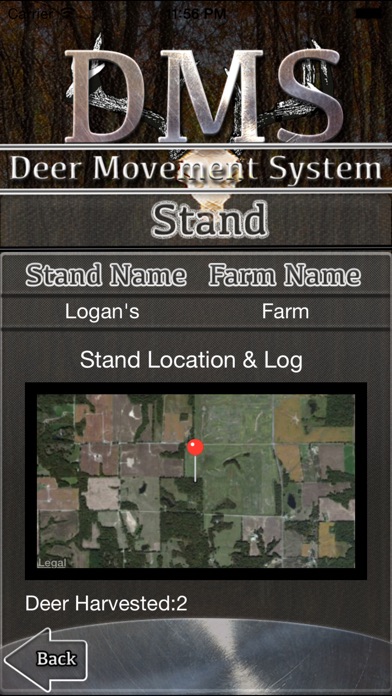 (c)KingAppDesigns
---
Change log
Update history of iPhone App [Deer Movement]
-Updated Picker View
-Modified Algorithm
(c)KingAppDesigns
details
iPhone App [Deer Movement
] Other details
Sales maker:


Howard Craft

Release date:

2013-01-14

Version:

3.4

Price:$4.99
Download
Download the[Deer Movement]@iPhone App
---
---