Halifax Mobile Banking
2018-02-14
Halifax Mobile Banking
People reviews
Impression and review of people to iPhone App [Halifax Mobile Banking]!
---
Our Mobile Banking app can do everything you'd expect, maybe a little extra. And you can use it whenever and wherever you want. So, you can crack on if you're on the bus, at work, or simply can't tear yourself away from the telly.
It's also been given a WCAG 2.0 AA rating by the accessibility auditors. Which in plain English means we're doing a bit extra for our customers with disabilities too.
THE BASICS
– Sign in quickly and securely with Touch ID*, Face ID** or a 3-character combination from your memorable information
– Swipe easily to see balances and statements
– View details of individual transactions
– Check money coming in and going out
– Make transfers and payments (it's so easy)
– Manage your standing orders and view direct debits
– Pay your loan or credit card bill
– Set up new recipients or pay your phone contacts.
A FEW EXTRAS
– Going abroad? Tell us with the app so there's no worries when you use your card abroad.
– Cards lost or stolen? Panic over: just cancel and replace them with the app.
– Earn as you spend with Cashback Extras.
– Apply for loans, savings, cards and more
– Call us quickly and safely from the app – we'll already know it's you so can connect you without the usual security checks.
STAY SAFE
– Reset your Online Banking password
– Update the phone number and email address we have for you.
GETTING STARTED
New to this app? You'll need to set it up by registering your device first. You'll need:
– An up-to-date phone number registered with us
– Halifax UK personal account
– Online Banking username, password and memorable information (you can create these in the app).
KEEPING YOU SAFE ONLINE
We do all we can to protect you online. This includes preventing connections from the app on devices that we think have been tampered with. We also have an online banking guarantee: http://www.halifax.co.uk/aboutonline/security/
CONTACTING YOU
We won't contact you any more than normal if you use the app. But please stay alert to email, text messages or phone calls that appear to be from us. Criminals may try to trick you into giving them sensitive personal or account information. We'll never contact you to ask for these details. Any emails from us will always greet you personally using your title and surname and either the last 4 digits of your account number or the last part of your postcode '*** 1AB'. Any text messages we send you will come from Halifax.
IMPORTANT INFORMATION
Mobile Banking is available to our Online Banking customers with a UK personal account. Services may be affected by phone signal and functionality. Terms and conditions apply.
Cashback Extras is available to Halifax bank account customers (excluding Basic Account holders) aged 18+ with a debit/credit card who bank online. Terms and conditions apply.
* Touch ID requires at least iPhone 5s running iOS 9.0 or above.
** Face ID requires iPhone X or later models.
When you use this app we collect anonymous location data to help combat fraud, fix bugs and improve future services.
The UK Branch / ATM finder uses location-based services. We, LINK Scheme, Google and / or Apple may use GPS signals and other data from your device (such as your mobile ID) to get your location.
Apple, the Apple logo and Touch ID are trademarks of Apple Inc., registered in the U.S. and other countries.
This app is designed for use on mobile phones and may not be compatible with other devices, such as tablets.
Halifax is a division of Bank of Scotland plc. This app and Mobile Banking are operated by Bank of Scotland plc (registered in Scotland (No. SC327000) Registered office: The Mound, Edinburgh, EH1 1YZ). Authorised by the Prudential Regulation Authority and regulated by the Financial Conduct Authority and the Prudential Regulation Authority.
---
Download
Price:Free
Download the[Halifax Mobile Banking]@iPhone App
---
Evaluation at the itunes store
Evaluation of iPhone App [Halifax Mobile Banking] at itunes store
newest version: (5 / 5)5.0
All versions: (4.5 / 5)

4.5
Number of people evaluated:22
Price:Free
---
ScreenShots
Screenshots of iPhone Apps [Halifax Mobile Banking]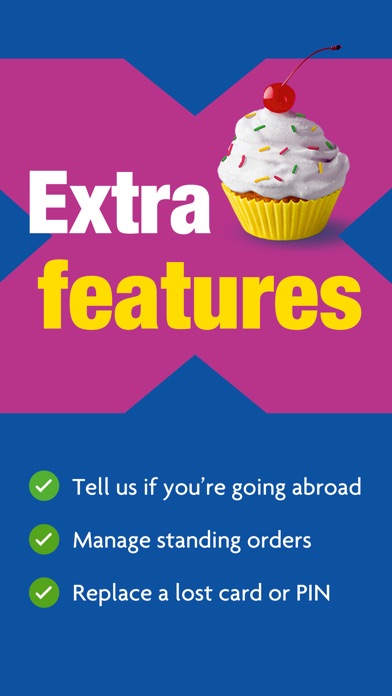 (c)Lloyds Banking Group
---
Change log
Update history of iPhone App [Halifax Mobile Banking]
For this update we've been under the app's bonnet, tinkering with some of the technical stuff that makes it work.
And like your car's MOT, these security updates and bug fixes help make your app safer than ever. But unlike your car's MOT, they don't cost you anything.
We've also included some changes in line with the new GDPR guidelines.
(c)Lloyds Banking Group
details
iPhone App [Halifax Mobile Banking
] Other details
Sales maker:


Lloyds Banking Group

Release date:

2016-05-13

Version:

20.0

Price:Free
Download
Download the[Halifax Mobile Banking]@iPhone App
---
Related
Recommended articles for you, chosen by Google's AI (artificial intelligence)!
---