HauntedBooth Pro
HauntedBooth Pro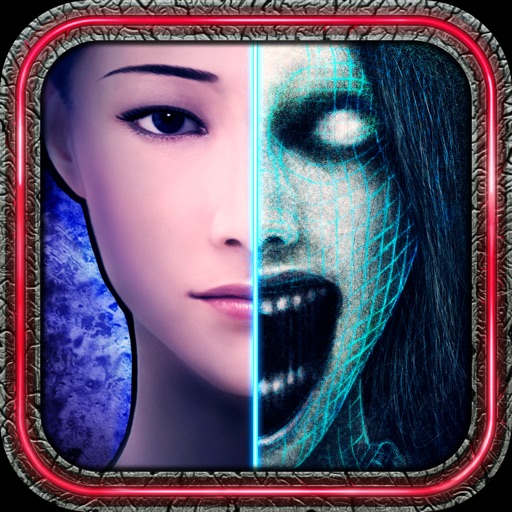 People reviews
Impression and review of people to iPhone App [HauntedBooth Pro]!
---
Curious to see how you or your friends would look as a ghost?
HauntedBooth, brought to you by the creators of ZombieBooth: 3D Zombifier is a fun way to transform your face into a terrifying 3D animated ghost! You can even record and share your ghoulish videos to spook your friends.
HAIR-RAISING 3D SUNKED-EYED GHOSTS!
– HauntedBooth will make any 2D image fully 3D
– Tap the screen to distort your face and make eerie noises
– Shake your device to swap between your normal face and tons of different possessed faces
SHARE THE SCARE WITH YOUR FRIENDS
– Share ghostly images via Facebook, Twitter & Email
– Record and post videos of your haunted face on YouTube and Facebook
For more info, any questions or to just share your terrifying faces, come visit us on Facebook:
https://www.facebook.com/HauntedBooth
WARNING: This app contains frequent use of horror images that may not be suitable for children or the faint-hearted!
You've been warned. 🙂
---
Download
Price:$2.99
Download the[HauntedBooth Pro]@iPhone App
---
Evaluation at the itunes store
Evaluation of iPhone App [HauntedBooth Pro] at itunes store
newest version: (1 / 5)1.0
All versions: (3.5 / 5)

3.5
Number of people evaluated:432
Price:$2.99
---
ScreenShots
Screenshots of iPhone Apps [HauntedBooth Pro]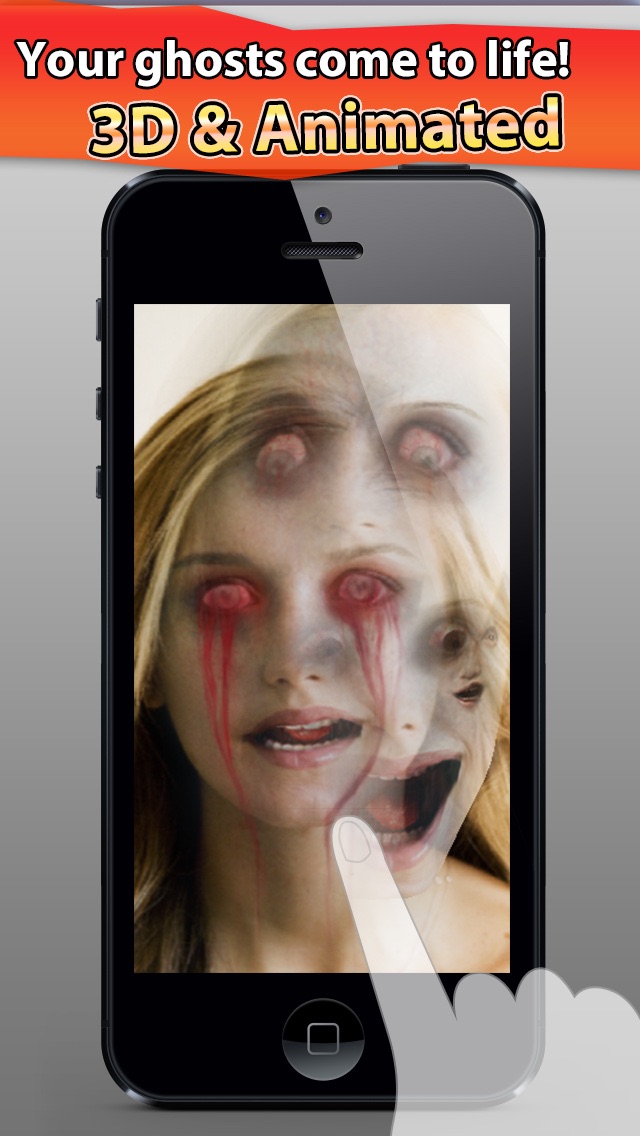 (c)MotionPortrait, Inc.
---
Change log
Update history of iPhone App [HauntedBooth Pro]
– Minor bug fixed.
(c)MotionPortrait, Inc.
details
iPhone App [HauntedBooth Pro
] Other details
Sales maker:


MotionPortrait, Inc.

Release date:

2010-08-04

Version:

4.15

Price:$2.99
Download
Download the[HauntedBooth Pro]@iPhone App
---
---