Hinter: Funny Memes reinvented
Hinter: Funny Memes reinvented
People reviews
Impression and review of people to iPhone App [Hinter: Funny Memes reinvented]!
---
Hinter is the best comedy app to make you LOL using your finger…not sure what that means? Then keep reading.
Hints, are similar to Memes…except on STEROIDS. Hinter takes traditional funny content to an interactive level by adding a surprise effect!
Here's what you can expect using Hinter:
– Extremely severe abdominal pain from laughter
– Loads of hints from various funny channels
– The ability to be a wizard and make hints of your own to make others LOL
– Interact with the unicorns of comedy, and also people who love to laugh
– Spend an extra 23 minutes on the toilet
Wish we could explain more, but you'll have to download the app… 😉
---
Download
Price:Free
Download the[Hinter: Funny Memes reinvented]@iPhone App
---
Evaluation at the itunes store
Evaluation of iPhone App [Hinter: Funny Memes reinvented] at itunes store
newest version: (0 / 5)
All versions: (4.5 / 5)

4.5
Number of people evaluated:74
Price:Free
---
ScreenShots
Screenshots of iPhone Apps [Hinter: Funny Memes reinvented]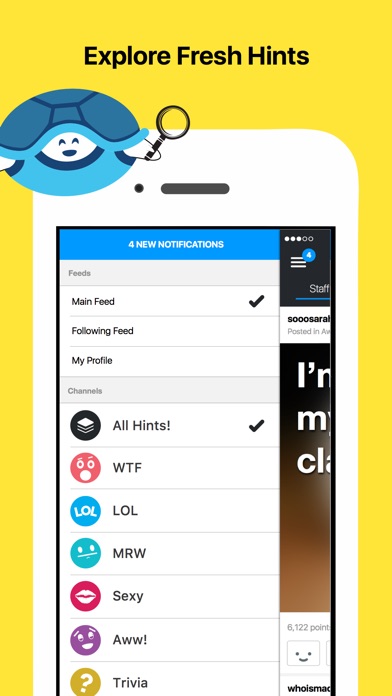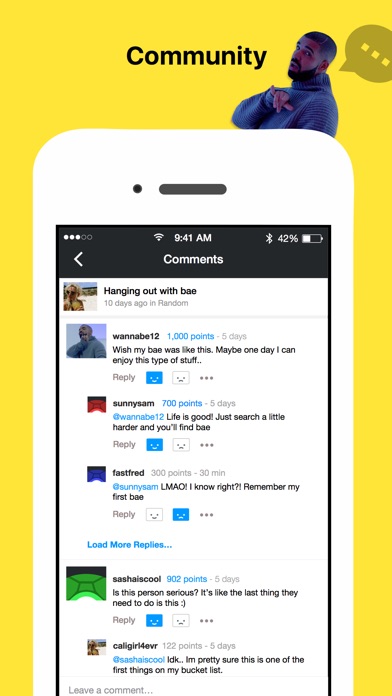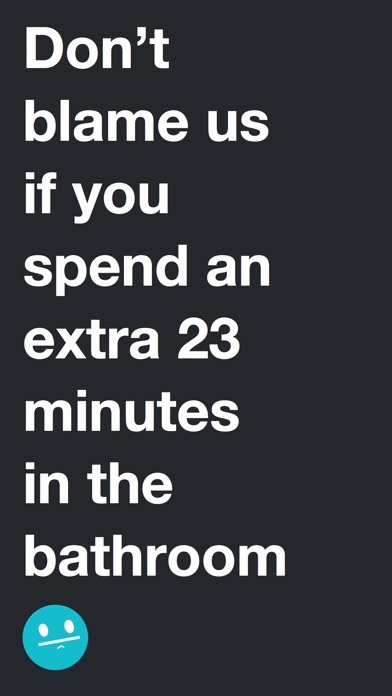 (c)Get Lifing LLC
---
Change log
Update history of iPhone App [Hinter: Funny Memes reinvented]
Bug Fixed and performance improved.
(c)Get Lifing LLC
details
iPhone App [Hinter: Funny Memes reinvented
] Other details
Sales maker:


Get Lifing, Inc.

Release date:

2015-06-15

Version:

1.4

Price:Free
Download
Download the[Hinter: Funny Memes reinvented]@iPhone App
---
---