iBiomed
iBiomed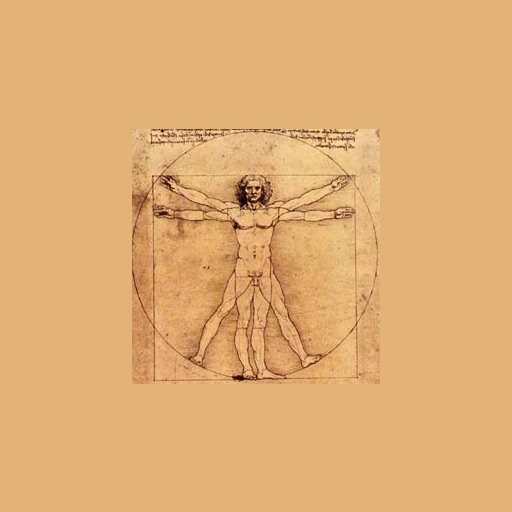 People reviews
Impression and review of people to iPhone App [iBiomed]!
---
Organize your Health and synchronize with the care-givers in your life!.
iBioMed is an Organizer & Social Network for Health. Any person living with a complex Health condition will benefit from this software. It eases the burden on them and their caregivers by providing easy, efficient, portable and reliable record keeping.
Our 4 year-old son struggles with Autism and Seizures. As a result he suffers delays in development and speech.
In order to care for him, promote his well-being, our own and that of our other children, we needed a software tool that would help us organize his Health information and share it easily and efficiently.
The organizational burden we faced in juggling multiple Healthcare providers, supplements, prescriptions, therapies, and nutritional regimens related to our son's care, inspired us to create iBioMed.
FEATURES
– Medication Log Book
– Medication Reminders
– Medication Supply Tracker
– Time Stamped Notes
– Daily Journal
– Health discussion forum
– Custom Evaluation forms with Graph reporting
– Share Access to records with other Caregivers
– Manage Multiple People
*******************************************
A WORD OR TWO ABOUT SECURITY
*******************************************
iBioMed deals with peoples personal Health records, and because of this, we take confidentiality very seriously. Here are a few of the steps we have taken to secure your Health records:
1. The App can be used as a STANDALONE APP. This is actually the default setting. So when you first install the app, if you omit to register or do not sign in, then the app stays in standalone mode. At anytime you can place it in this mode by going to Settings-> Sync->Manual. When the app is in standalone mode, ALL YOUR DATA REMAINS ONLY ON YOUR DEVICE. Nothing is saved to the server. However, since the
main purpose of the iBioMed app is to share health records with your caregivers and family, this will defeat the purpose. Hence, a sync mode is also available.
2. When the device is in Sync mode, the data you enter is backed up to a server. All connections with the server are done through SSL, which is a 128 bit encrypted connection. It is the web standard for secure data transmission.
3. When health data is stored on our servers, the records are further encrypted, and would be undecipherable even if it fell into the wrong hands (which it won't , because our servers are secure)
4 There is no requirement to enter any real names or dates of birth into the App. It is only recommended. So for added confidentiality, you can use aliases when registering or creating treatment profiles.
Health records privacy and confidentiality is a priority for us at iBioMed. If you have any questions or concerns, please write to support@biomedprofile.com
That way we can directly address your concern and maybe even change the app based on your suggestion.
Thank you.
Kwame Iwegbue, MD
Founder, iBioMed
**************************************************
iBiomed is also available for FREE online use at www.ibiomed.me.
---
Download
Price:Free
Download the[iBiomed]@iPhone App
---
Evaluation at the itunes store
Evaluation of iPhone App [iBiomed] at itunes store
newest version: (3.5 / 5)3.5
All versions: (3 / 5)

3.0
Number of people evaluated:58
Price:Free
---
ScreenShots
Screenshots of iPhone Apps [iBiomed]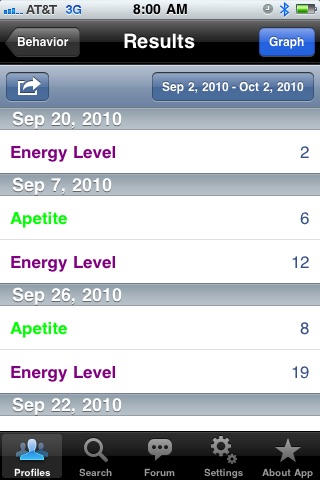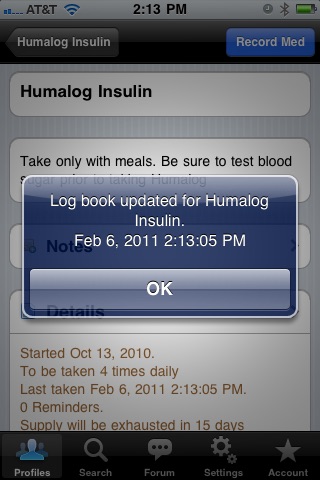 (c)MyRoster, LLC
---
Change log
Update history of iPhone App [iBiomed]
– Changes to privacy notice
– Minor bug fixes
(c)MyRoster, LLC
details
iPhone App [iBiomed
] Other details
Sales maker:


MyRoster LLC

Release date:

2010-08-10

Version:

1.5.4

Price:Free
Download
Download the[iBiomed]@iPhone App
---
---