ISeeChange Tracker
ISeeChange Tracker
People reviews
Impression and review of people to iPhone App [ISeeChange Tracker]!
---
Help NASA scientists and ISeeChange investigate how climate change affects your community!
Pick an investigation scientists are actively researching and add sightings from your own backyard, neighborhood or city. Each sighting will be paired with NASA satellite and weather data to help us identify ground level changes that correlate with bigger picture we're seeing from space!
ISeeChange in partnership with NASA is empowering communities to observe how weather and climate affect their environment. We strive to connect the public with national media & scientists to understand how climate change is impacting their daily lives.
---
Download
Price:Free
Download the[ISeeChange Tracker]@iPhone App
---
Evaluation at the itunes store
Evaluation of iPhone App [ISeeChange Tracker] at itunes store
newest version: (0 / 5)
All versions: (0 / 5)
Number of people evaluated:0
Price:Free
---
ScreenShots
Screenshots of iPhone Apps [ISeeChange Tracker]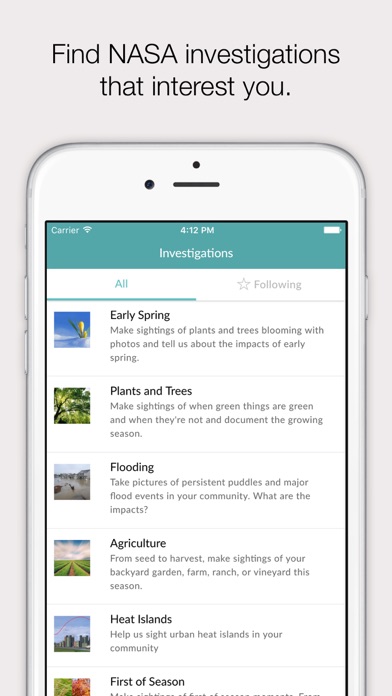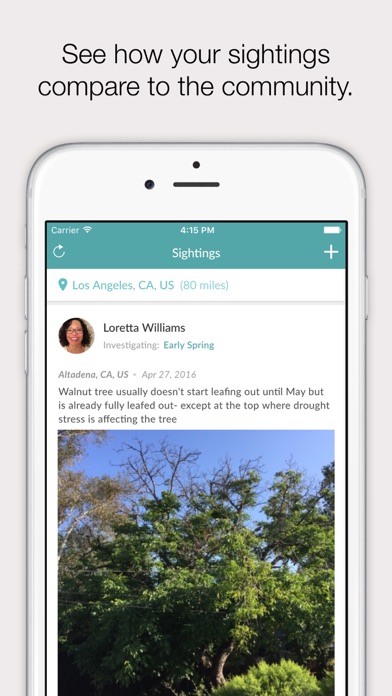 (c)ISeeChange
---
Change log
Update history of iPhone App [ISeeChange Tracker]
Bug fixes and small enhancements.
(c)ISeeChange
details
iPhone App [ISeeChange Tracker
] Other details
Sales maker:


Kumari Media L.L.C.

Release date:

2016-06-09

Version:

1.5.0

Price:Free
Download
Download the[ISeeChange Tracker]@iPhone App
---
---