Jelly Bean Factory 3 Free
Jelly Bean Factory 3 Free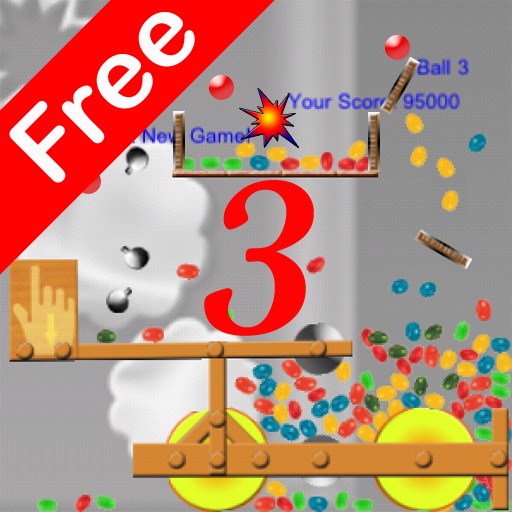 People reviews
Impression and review of people to iPhone App [Jelly Bean Factory 3 Free]!
---
Since Jelly Bean Factory game has been played by thousands of fans, now factory managers get mad and put some blocks around jelly beans to protect the piles of jelly beans from being blew up by your bombs or red balls. But that is a piece of cake to you, right? You bombs and red balls are upgraded to have the super power explosion, you can use the catapult to launch your red balls and bombs to hit the blocks and beans, and watch the blocks falling down one by one and the explosion push away the piles of jelly beans; it is fun, isn't it?
Oh, the secret Giant jelly beans is still there, and worth a million of score. Each small bean is 1,000 score, so collect them as many as you can.
As usual, Double tap to start a new game. Multi touches to zoom in or zoom out. Drag and release the catapult arm to launch the balls.
There are other secrets in the game too. You have to find them. Just for fun!!!
Watch the videos http://www.youtube.com/watch?v=pKUaZbyF41Y
http://www.youtube.com/watch?v=xlqkVq4_Yt8
---
Download
Price:Free
Download the[Jelly Bean Factory 3 Free]@iPhone App
---
Evaluation at the itunes store
Evaluation of iPhone App [Jelly Bean Factory 3 Free] at itunes store
newest version: (3.5 / 5)3.5
All versions: (3.5 / 5)

3.5
Number of people evaluated:22
Price:Free
---
ScreenShots
Screenshots of iPhone Apps [Jelly Bean Factory 3 Free]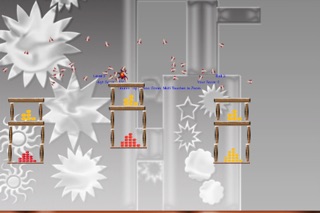 (c)CharlieSoftware.com
---
Change log
Update history of iPhone App [Jelly Bean Factory 3 Free]
Latest edition
(c)CharlieSoftware.com
details
iPhone App [Jelly Bean Factory 3 Free
] Other details
Sales maker:


Shixin Zhang

Release date:

2011-04-06

Version:

1.0

Price:Free
Download
Download the[Jelly Bean Factory 3 Free]@iPhone App
---
---