MX Video Player-HD Video Player
MX Video Player-HD Video Player
People reviews
Impression and review of people to iPhone App [MX Video Player-HD Video Player]!
---
MX Video Player- HD Video Player For iPhone, iPad devices Play Movies & Streaming.
Enjoy Seamless Video Watching Experience. Download Free Video Player For iPhone, iPad, iPad mini devices
MX Video Player have more than 4 million downloads across the globe.
MX Video Player is free and the best player for people who loves melodious sound and videos. It encompasses elegant designs and compatible with IOS devices. This player supports approx all of types of formats of video files such as MP4, MP3, MOV, Ogg, WAV, FLAC , TS , M2TS , Wv ßAAC etc.
Don't explore much more for high quality HD video player for your device." MX Video Player is the best option for you. Download it free now!!
Supports only for IOS version 9.0 onwards.So Hurry Up…… its Free
Salient Features
1. Eye-catching, colour based themes to play.
2. Floating screen to play videos on mobile.
3. Quick start and non-stop live streaming.
4. Experience smooth Slow and Fast-forward video speed option.
5. Black & While options is available for running Videos.
6. Play melodious videos in night mode.
7. Change languages as per choice.
8. Filters to Categorise video categories such as Auto & Vehicles, Sports, Film & Animation, Music and others.
9. Enjoy cutter with player.
10. Repeat, Shuffle and recently viewed videos playback.
11. Smoother playback in full screen.
12. Swipe across the screen to change volume.
13. Filter to move the most loved videos in to Favourite.
Hence, "MX Video Player"is the only player that encompasses excellent features. So, don't miss a chance. Download it free now.
Rate and Comment on Us! We would like to hear about your experiences.
Visit us : https://www.youtube.com/watch?v=G_M_P9Kh_FY
Disclaimer:
This is not an official product. This application is not endorsed by or affiliated with YouTube. Their names, brands and other issues of this application are trademarks and property of their respective owners.
---
Download
Price:Free
Download the[MX Video Player-HD Video Player]@iPhone App
---
Evaluation at the itunes store
Evaluation of iPhone App [MX Video Player-HD Video Player] at itunes store
newest version: (3 / 5)3.0
All versions: (3 / 5)

3.0
Number of people evaluated:10
Price:Free
---
ScreenShots
Screenshots of iPhone Apps [MX Video Player-HD Video Player]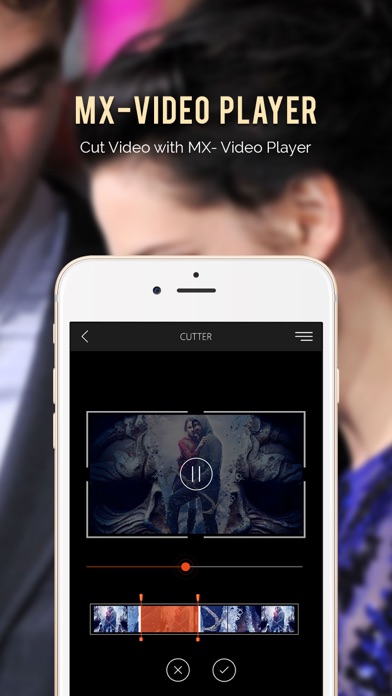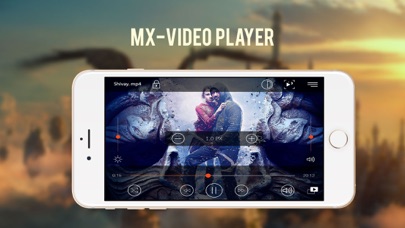 (c)Unibera Softwares
---
Change log
Update history of iPhone App [MX Video Player-HD Video Player]
Minor bug fixing
(c)Unibera Softwares
details
iPhone App [MX Video Player-HD Video Player
] Other details
Sales maker:


UNIBERA SOFTWARE SOLUTION PRIVATE LIMITED

Release date:

2016-12-04

Version:

1.6.2

Price:Free
Download
Download the[MX Video Player-HD Video Player]@iPhone App
---
---