NCLEX-RN Tests
NCLEX-RN Tests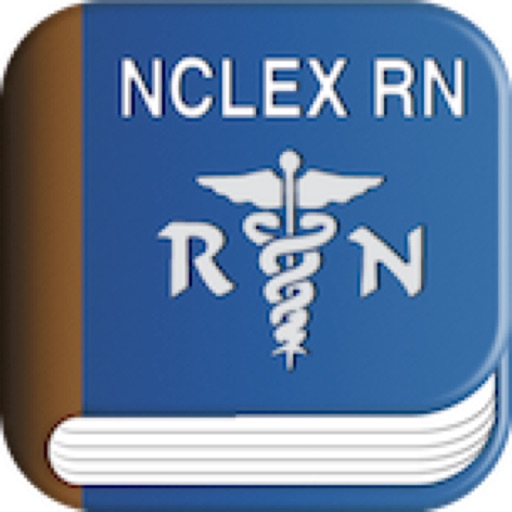 People reviews
Impression and review of people to iPhone App [NCLEX-RN Tests]!
---
NCLEX-RN (National Council Licensure Examination-Registered Nurse). In the United States a registered nurse is a clinician who has completed at least an associate degree in nursing and has successfully completed the NCLEX-RN examination for initial licensure.
This app helps you pass the licensed registered nurse (RN) exam.
Features include:
– hundreds of test questions
– various tips for passing the exam
– statistics for every test taken
– easy to use interface
– free updates
If you have any questions, please send us an email at support@glimpzsoftware.com
---
Download
Price:Free
Download the[NCLEX-RN Tests]@iPhone App
---
Evaluation at the itunes store
Evaluation of iPhone App [NCLEX-RN Tests] at itunes store
newest version: (0 / 5)
All versions: (4.5 / 5)

4.5
Number of people evaluated:5
Price:Free
---
ScreenShots
Screenshots of iPhone Apps [NCLEX-RN Tests]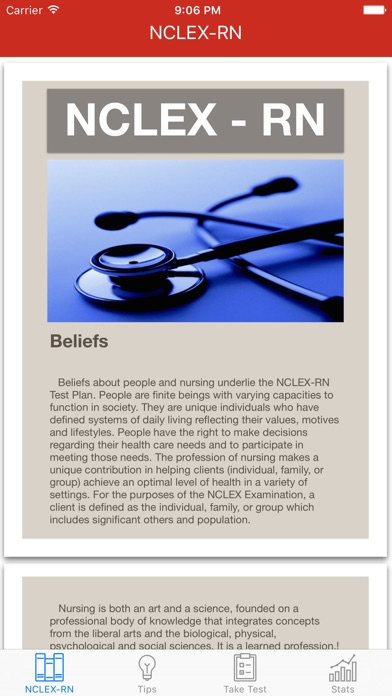 (c)Glimpz
---
Change log
Update history of iPhone App [NCLEX-RN Tests]
Bug fixes.
Compatibility improvements.
(c)Glimpz
details
iPhone App [NCLEX-RN Tests
] Other details
Sales maker:


Glimpz Ltd

Release date:

2014-09-30

Version:

2.4

Price:Free
Download
Download the[NCLEX-RN Tests]@iPhone App
---
---