NeevoDHA Pregnancy App
NeevoDHA Pregnancy App
People reviews
Impression and review of people to iPhone App [NeevoDHA Pregnancy App]!
---
The NeevoDHA Pregnancy App – a pregnancy calculator application that calculates a 30-week educational program by entering an approximate due date or the date of your last menstrual period. The app will provide users with weekly notifications that include the following:
•Details of a typical child's development
•Lists of popular baby names from past years
•Interesting fun facts about pregnancy
The NeevoDHA Pregnancy App will also provide daily reminders for users to take their prenatal vitamins.
(NOTE: This app does not require any additional user information.)
---
Download
Price:Free
Download the[NeevoDHA Pregnancy App]@iPhone App
---
Evaluation at the itunes store
Evaluation of iPhone App [NeevoDHA Pregnancy App] at itunes store
newest version: (3 / 5)3.0
All versions: (0 / 5)
Number of people evaluated:0
Price:Free
---
ScreenShots
Screenshots of iPhone Apps [NeevoDHA Pregnancy App]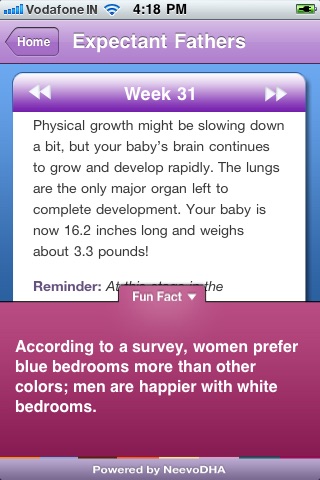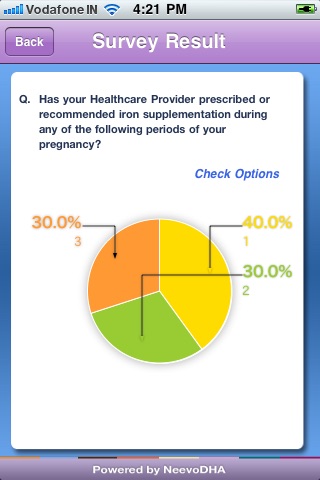 (c)Optra Systems
---
Change log
Update history of iPhone App [NeevoDHA Pregnancy App]
Latest edition
(c)Optra Systems
details
iPhone App [NeevoDHA Pregnancy App
] Other details
Sales maker:


Optra Systems Pvt.Ltd

Release date:

2011-11-29

Version:

1.1

Price:Free
Download
Download the[NeevoDHA Pregnancy App]@iPhone App
---
---