Sanford Guide Collection
Sanford Guide Collection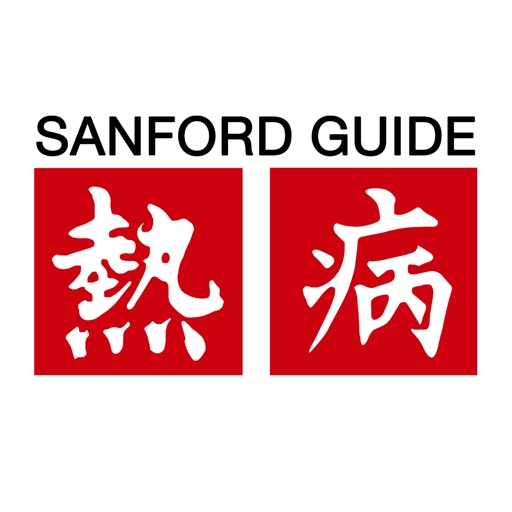 People reviews
Impression and review of people to iPhone App [Sanford Guide Collection]!
---
Sanford Guide Collection provides subscribers with integrated coverage of Antimicrobial Therapy, HIV/AIDS Therapy and Viral Hepatitis Therapy for maximum coverage and ease of use. Combining all the information you've come to expect from our print guides with greatly expanded and extensively referenced digital content, Sanford Guide Collection is an indispensable resource for today's medical professionals. A subscription to Sanford Guide Collection, Sanford Guide All Access, or Sanford Guide with Stewardship Assist is required.
Full text search provides fast access while intuitive menus provide another way to navigate our extensive content collection. Interactive calculators simplify complicated dosing and algorithms walk you through decision processes. Together with user-created bookmarks and notes, you can further organize and access content according to the way you work.
Sanford Guide Collection reflects 48 years of editorial excellence prepared and updated by leading experts in infectious diseases. Coverage includes: clinical syndromes (by anatomic system/site of infection), pathogens (bacterial, fungal, mycobacterial, parasitic and viral), anti-infective drugs (dosing, adverse effects, activity, pharmacology, interactions), comprehensive coverage of HIV/AIDS and Hepatitis, specialized dosing tables and tools, calculators and preventative therapy, all evidence-based, extensively referenced and updated regularly.
Use of this app is subject to our Terms of Use, which are available at: http://www.sanfordguide.com/about/legal/terms-of-use/.
---
Download
Price:Free
Download the[Sanford Guide Collection]@iPhone App
---
Evaluation at the itunes store
Evaluation of iPhone App [Sanford Guide Collection] at itunes store
newest version: (5 / 5)5.0
All versions: (5 / 5)

5.0
Number of people evaluated:9
Price:Free
---
ScreenShots
Screenshots of iPhone Apps [Sanford Guide Collection]

(c)Antimicrobial Therapy, Inc.
---
Change log
Update history of iPhone App [Sanford Guide Collection]
Our team has been hard at work with improvements to all our apps. If you have a suggestion for additional features or improvements, please use the Feedback feature in the app to let us know. Love the app? Please write us a review in the App Store!
Without further ado, here are some of the improvements in this version:
– App now remembers your last visited page when you re-open
– Search now displays keyboard automatically
(c)Antimicrobial Therapy, Inc.
details
iPhone App [Sanford Guide Collection
] Other details
Sales maker:


Antimicrobial Therapy Inc

Release date:

2015-08-28

Version:

2.6

Price:Free
Download
Download the[Sanford Guide Collection]@iPhone App
---
---