Tap and Zap – Ray Gun FX Movie Maker
Tap and Zap – Ray Gun FX Movie Maker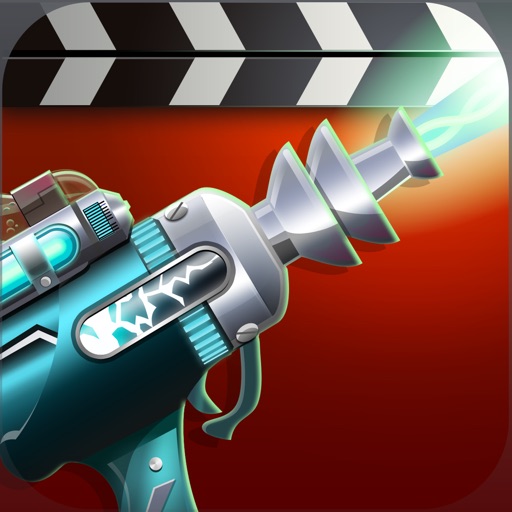 People reviews
Impression and review of people to iPhone App [Tap and Zap – Ray Gun FX Movie Maker]!
---
This is the world's most advanced augmented-reality "ray" gun movie app! No other movie making FX app app gives you a the ability to see the shot while you are filming! Zap your cat, zap your dog, zap the aliens on your TV! Zap anything that you can look at through your camera! Your very own arsenal of amazing ray guns!
The deadly Freeze Ray is a staple of Evil Geniuses! It and the rest of these awesome guns will thrill you and your friends! You'll have duels or just blow off some steam while you secretly shoot the TV full of futuristic holes instead of getting scared of the aliens* The stress relief alone is worth a mint.
• Augmented reality fun
• Multiple guns to choose from
• Portrait (side) views as well
• High quality artwork
• Fantastic Sounds
• Movie making is a snap
• Augmented reality
• Share to Facebook, YouTube or email
• Save your films to the app Gallery
Just shoot and the blast stays where you aimed – Be Buck Rogers or Han Solo with a tap!
Why buy?
• Scared of the aliens on the TV? Shoot them!!
• Practice to become a Space Marine!
• Make your own movies and you might become the next George Lucas
MORE EFFECTS TO COME – STAY TUNED TO THIS PAGE FOR UPDATES!
* These are virtual guns, and while in the virtual world, the holes are made-a-plenty, no 'real world' actual holes are created by this app. All our make believe futuristic guns are completely safe and don't really vaporize, zap, transmute, blast or otherwise do anything to your target, so feel free to point them anywhere you need to have fun!
••• HIGH TECH PERFORMANCE WARNING! •••
This app has been optimized for the following devices and above: iPhone 4S &5, 5th gen. iPod Touch, 4th gen. iPad. Using the app on an older model iOS device than these WILL RESULT IN LOW FRAME RATES.
••• REAL PEOPLE •••
If you have ANY problems downloading the guns, please send us an email to team@extrafeet.com We're real people and love to help.
---
Download
Price:Free
Download the[Tap and Zap – Ray Gun FX Movie Maker]@iPhone App
---
Evaluation at the itunes store
Evaluation of iPhone App [Tap and Zap – Ray Gun FX Movie Maker] at itunes store
newest version: (3 / 5)3.0
All versions: (3.5 / 5)

3.5
Number of people evaluated:23
Price:Free
---
ScreenShots
Screenshots of iPhone Apps [Tap and Zap – Ray Gun FX Movie Maker]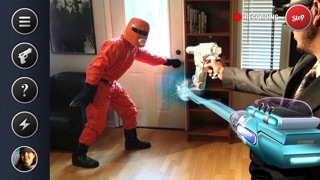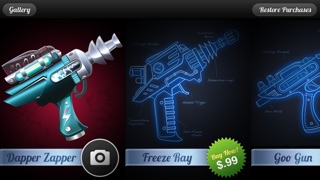 (c)extrafeet
---
Change log
Update history of iPhone App [Tap and Zap – Ray Gun FX Movie Maker]
Bug fixes and performance tweaks
Apple made us remove the limit that stopped older devices from ordering the app so, we added the following text:
••• HIGH TECH PERFORMANCE WARNING! •••
This app has been optimized for the following devices and above: iPhone 4S &5, 5th gen. iPod Touch, 4th gen. iPad. Using the app on an older model iOS device than these WILL RESULT IN LOW FRAME RATES.
(c)extrafeet
details
iPhone App [Tap and Zap – Ray Gun FX Movie Maker
] Other details
Sales maker:


Extra Feet, Inc.

Release date:

2013-06-17

Version:

1.0.1

Price:Free
Download
Download the[Tap and Zap – Ray Gun FX Movie Maker]@iPhone App
---
---