Vlocity
Vlocity
---
Vlocity allow executives, sales people and relationship managers to gather intelligence, create campaigns and make smart calls to their customers. Based on a powerful and easy to use profiling system, Vlocity enables relationship managers to capture their clients interests, concerns and characteristics with just a few taps on their iPhone or iPad. Vlocity leverages profiles to target content, filter contacts, and generate personalized call lists. Users can deepen their client relationships with smart, proactive calls, while executives and marketers gain new insights to market trends.
Vlocity Apps are optimized for sales people, agents and brokers in the Communications and Insurance industries. Vlocity Industry Mobile is a companion app to Vlocity Industry Cloud Apps, which are built on the Salesforce1 platform. The Vlocity App requires the Vlocity Insurance or Vlocity Communications package. A valid Vlocity license and Salesforce.com login are required to use the app.
---
Download
Price:Free
Download the[Vlocity]@iPhone App
Change log
Update history of iPhone App [Vlocity]
Communications:
* Telco Retail App build for iPad Tablet.
* Support Vlocity Cart (aka Hybrid CPQ) capability.
Insurance:
* Configurable Global search(SOSL) display labels instead of object name. e.g Account to Relationship, Lead to Consumer.
* SOSL search result deep link capability for new object e.g. Opportunity.
* Add LEX menu icons, different background images for tablet, lock tablet to landscape.
* Fixed a few card/template issues.
* Deeplink Edit form related to field for relationship lookup.
* $ sign should be displayed on the opportunities list
* Make subtab min-width fixed, so that don't gets cut off.
Platform:
* Enhance Mobile Configuration to support metadata caching, devMode, landscape/portrait orientation, background images, LEX menu icons …
* App Switching – Loading multiple mobile configurations.
* Different Themes support.
* Vlocity Report and Dashboard support in mobile.
* OmniOut Integration for Omniscript (ability to turn on/off individually) for Vlocity Actions. Big launching speed improvement.
* VisualForce page support in any mobile screen. (Improvement on speed and UI integrity over using inAppBrowser, ability to display any VF page and Custom Lightning component)
* Full creation for any Salesforce Object in FormEditing. (Now admin can choose either use formEditing or shipped Omniscript Vlocity Actions)
* Improve navigation from Card template, VlocityAction, Omniscript (inAppBrowser/Omniout) to mobile screen.
* Metadata caching. (SObjects, Object description, Page Layout, Templates). Big improvement on reduce startup time.
* Rich deep linking capability – One Universal URL to render any mobile screen
* Vlocity Action Mobile Launcher. launch Any mobile screen, InAppBrowser, SF1 Webview, OmniOut, Cards, ListView, EditForm, VFPage etc.
* Tighter Vlocity Cards integration with mobile, be able to access mobile capability in Card Templates.
* Salesforce Mobile SDK 5.0 upgrade. (30% performance improvement. 50% memory reduce. ~ based on Salesforce claim)
* Card Framework v15 upgrade. Now fully support Vlocity Cart (aka Vlocity Hybrid CPQ)
(c)Vlocity, Inc.
---
Evaluation at the itunes store
Evaluation of iPhone App [Vlocity] at itunes store
newest version: (0 / 5)
All versions: (0 / 5)
Number of people evaluated:0
Price:Free
Download
Download the[Vlocity]@iPhone App
---
ScreenShots
Screenshots of iPhone Apps [Vlocity]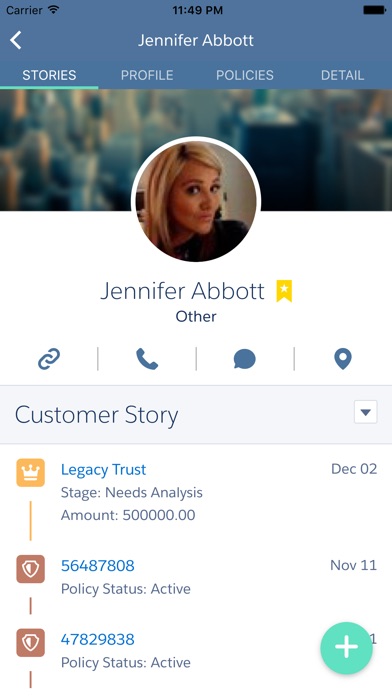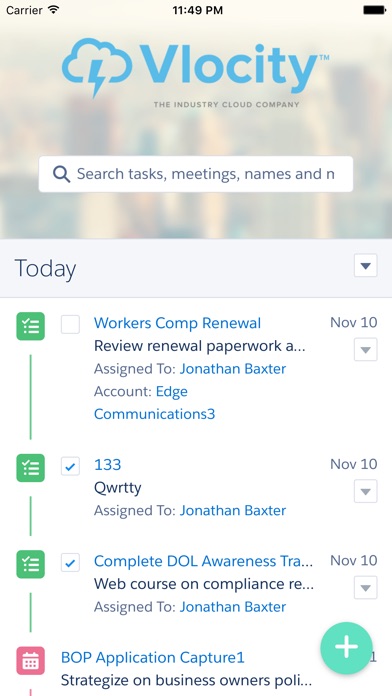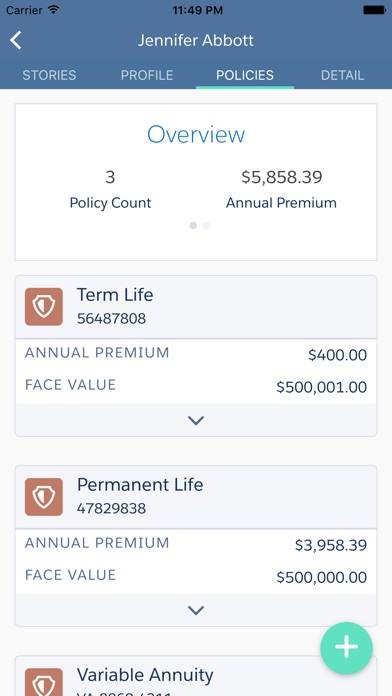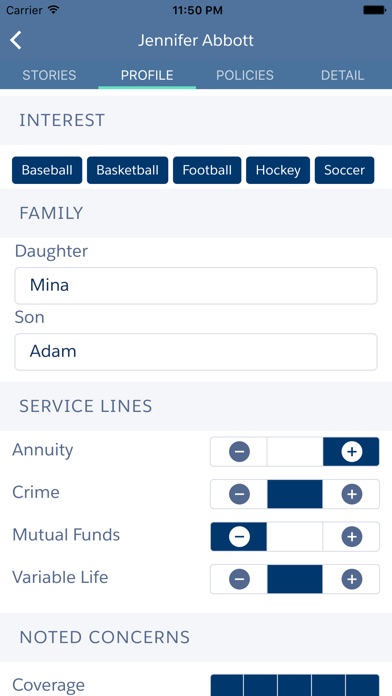 (c)Vlocity, Inc.
---
People reviews
Impression and review of people to iPhone App [Vlocity]!
details
iPhone App [Vlocity] Other details
Sales maker:Vlocity, Inc.
Release date:2016-11-09
Version:15.0.0
Price:Free
Download
Download the[Vlocity]@iPhone App
---
---