What's the Difference? Lite
What's the Difference? Lite
People reviews
Impression and review of people to iPhone App [What's the Difference? Lite]!
---
2 photos, 5 differences.
Your power of observation sharpens as you advance through the modes. Time is not your friend and hints must be used wisely.
This game includes JVL's unique global leader board, an exciting way to see how you measure up against the world's best.
Features:
* 50 photos to wet your appetite
* Compare your scores on the global leader board
UPGRADE TO THE FULL VERSION:
* Largest Library of 500 Photos
* 3 unique game modes
* Post your scores to the global leader board
---
Download
Price:Free
Download the[What's the Difference? Lite]@iPhone App
---
Evaluation at the itunes store
Evaluation of iPhone App [What's the Difference? Lite] at itunes store
newest version: (3.5 / 5)3.5
All versions: (3.5 / 5)

3.5
Number of people evaluated:1998
Price:Free
---
ScreenShots
Screenshots of iPhone Apps [What's the Difference? Lite]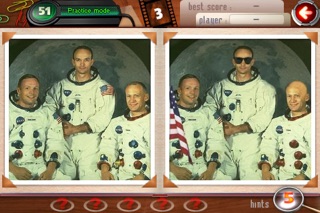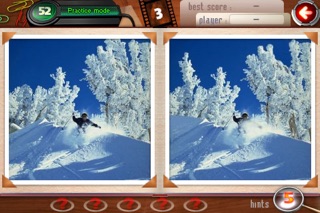 (c)JVL Corporation
---
Change log
Update history of iPhone App [What's the Difference? Lite]
* improved network communications
(c)JVL Corporation
details
iPhone App [What's the Difference? Lite
] Other details
Sales maker:


JVL Corporation

Release date:

2009-07-25

Version:

1.0.3

Price:Free
Download
Download the[What's the Difference? Lite]@iPhone App
---
---