Angry Birds Rio
Angry Birds Rio
---
L'INTERO GIOCO GRATIS – SCARICALO SUBITO!
Cosa succede quando i pennuti più feroci e amati da tutti vengono ingabbiati e spediti a Rio? Si arrabbiano molto!
SI PARTE PER RIO!
Gli Angry Birds originali sono stati rapiti e portati nella magica città di Rio de Janeiro! Sono riusciti a scappare, ma ora devono salvare i loro amici Blu e Jewel – due rari esemplari di pappagallo e stelle dei film di successo Rio e Rio 2.
MIGHTY EAGLE!
Mighty Eagle è un elemento in-app che potrete acquistare una volta sola e utilizzare per sempre. Se rimarrete bloccati in un livello, questa potente creatura planerà dal cielo per spedire quelle scimmie invadenti nel dimenticatoio. C'è solo una condizione: potrete utilizzare la Mighty Eagle una volta ogni ora! Questo acquisto include anche tutti i nuovi obbiettivi di gioco e achievement.
POWER-UP!
Aumentare le abilità dei vostri Angry Birds vi aiuterà a completare i livelli con 3 stelle, sbloccando così contenuti extra! I power-up includono: Sling Scope per mirare con il laser, Power Potion per ingigantire i vostri Angry Birds, Samba Burst per la danza distruttiva, TNT per un piccolo ed esplosivo aiuto e Call the Flock per una bufera di caotici pappagalli!
320 DIVERTENTI LIVELLI! Inoltre 72 livelli bonus ricchi d'azione distribuiti in 12 coinvolgenti episodi!
COMBATTIMENTI BOSS SPETTACOLARI! Metti alla prova la tua abilità di lancio degli Angry Birds nel test finale!
CALL THE FLOCK! Ottieni un po' di aiuto nella demolizione dai tuoi compagni pappagalli!
POWER POTION! Rimpinza i tuoi Angry Birds di succo! Le Power Potion trasformano i tuoi Angry Birds in giganti devastanti!
SBLOCCA LIVELLI BONUS! Trova gli oggetti nascosti in tutto il gioco per sbloccare ancora più livelli!
—–
Seguici su Twitter:
http://twitter.angrybirds.com
Diventa fan di Angry Birds su Facebook!
http://facebook.angrybirds.com
Condizioni d'uso: http://www.rovio.com/eula
Questa applicazione può richiedere una connessione a Internet e di conseguenza potrebbero essere applicati costi di trasferimento dati.
Messaggio importante per i genitori
Questo gioco può includere:
– Link diretti a siti web di social network destinati a un pubblico di età superiore a 13 anni.
– Link diretti a Internet che possono potenzialmente allontanare il giocatore dal gioco e permettergli di navigare su qualsiasi pagina web.
– Pubblicità di prodotti di Rovio e anche dei partner selezionati.
– L'opzione di acquistare app per il gioco. L'intestatario degli acquisti dovrebbe essere sempre consultato prima dell'acquisto.
---
Scaricare
Price:Gratis
Scarica il [Angry Birds Rio]@iPhone App
---
Valutazione presso il negozio iTunes
Valutazione di iPhone App [Angry Birds Rio] all'archivio iTunes
versione più recente: (4 / 5)
Tutte le versioni: (4,5 / 5)
Numero di persone valutate:5933
Prezzo:Gratis
---
ScreenShots
Immagini di iPhone Apps [Angry Birds Rio]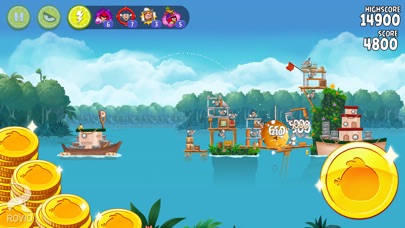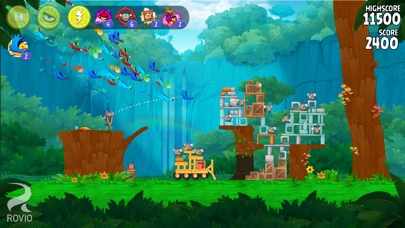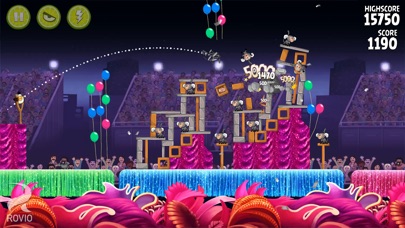 (c)Rovio Entertainment Oyj
---
Recensioni della gente
Impressione e revisione delle persone in iPhone App [Angry Birds Rio]!
Cambiare il registro
Aggiorna la cronologia di iPhone App [Angry Birds Rio]
Abbiamo risolto alcune questioni minori per migliorare l'esperienza di gioco.
(c)Rovio Entertainment Oyj
dettagli
iPhone App [Angry Birds Rio] Altri dettagli
Produttore di vendite:Rovio Entertainment Oyj
Data di rilascio:2011-03-22
Versione:2.6.7
Prezzo:Gratis
Scaricare
Scarica il [Angry Birds Rio]@iPhone App
---
---