Don't Be Squared
Don't Be Squared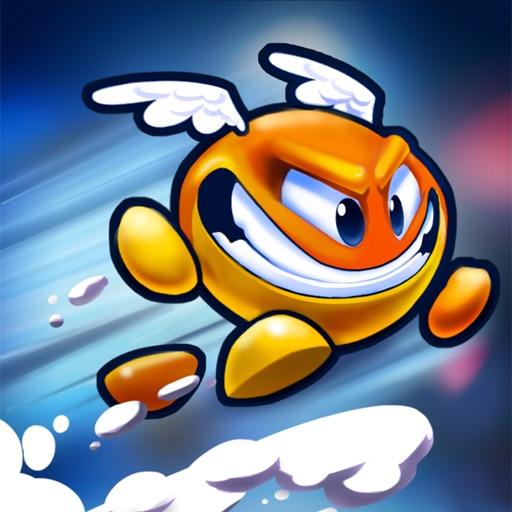 ---
"Don't be Squared è un fantastico autorunner infinito… il percorso è letteralmente nelle vostre mani." Pocket Gamer
Don't Be Squared è un esilarante action runner in cui devi disegnare nuvole per saltare gli ostacoli, e toccare lo schermo per attaccare i nemici. Uno scienziato pazzo sta trasformando tutto e tutti in cubi. Corri più forte che puoi per scappare dal suo malefico raggio magico, non diventare quadrato anche tu! Disegna nuvole e salta, rimbalza, corri, scappa e rotola in un'avventura mozzafiato piena di adrenalina e di risate. Fai tutto quello che vuoi: basta che non diventi un quadrato!
– Un gioco platform pieno di azione, velocità e ritmo
– Controlli semplici: tocca e trascina il dito
– Grafiche mozzafiato e spassose animazioni da cartone animato
– Corri fra giungle, caverne, isole, vulcani e località segrete
– Sblocca e aggiorna personaggi, power-up, armi e mosse segrete
– Sfida i tuoi amici e scala le classifiche
Don't Be Squared è giocabile gratuitamente, tuttavia alcuni elementi di gioco come power-up o vite extra potrebbero essere a pagamento. Puoi disattivare le funzioni a pagamento disabilitando gli acquisti in-app dalle impostazioni del tuo dispositivo.
Facebook: http://www.facebook.com/dontbesquaredgame
Termini di utilizzo: http://www.superhippo.com/terms_of_service.html
Inviaci i tuoi commenti a contact@superhippo.com
---
Scaricare
Price:Gratis
Scarica il [Don't Be Squared]@iPhone App
---
Valutazione presso il negozio iTunes
Valutazione di iPhone App [Don't Be Squared] all'archivio iTunes
versione più recente: (5 / 5)
Tutte le versioni: (5 / 5)
Numero di persone valutate:8
Prezzo:Gratis
---
ScreenShots
Immagini di iPhone Apps [Don't Be Squared]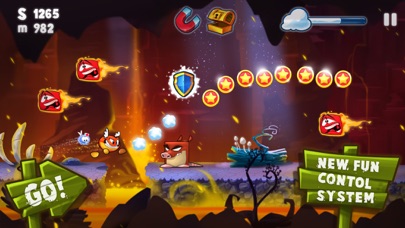 (c)Super Hippo Studios Limited
---
Recensioni della gente
Impressione e revisione delle persone in iPhone App [Don't Be Squared]!
Cambiare il registro
Aggiorna la cronologia di iPhone App [Don't Be Squared]
Make sure you follow us on social media for loads of cool stuff
fb.com/dontbesquaredgame and @dontbesquaredsh
UDPATE:
– Improved the menus' UI
– Added in-game achievements screen
– Performance tweaks
– Various bug and crash fixes
Thanks for playing, everyone! We'll keep doing our best to improve the game and make it a great experience.
(c)Super Hippo Studios Limited
dettagli
iPhone App [Don't Be Squared] Altri dettagli
Produttore di vendite:Super Hippo Studios Limited
Data di rilascio:2016-06-29
Versione:0.8
Prezzo:Gratis
Scaricare
Scarica il [Don't Be Squared]@iPhone App
---
---