FatBooth
FatBooth
---
Now FREE! FatBooth, one of the most popular iPhone & iPad apps (ranked in the Top 25 All-Time Paid Apps) goes FREE on the App Store!
Dai creatori di AgingBooth, MixBooth, BaldBooth, UglyBooth, BoothStache & BimboBooth.
Stanco delle diete ? Ingrassate subito con FatBooth (una delle più popolari applicazioni per iPhone
Come sarebbe il vostro viso con "qualche" chilo in più ? E quello dei vostri amici?
Scopritelo con FatBooth, un modo sorprendente e divertente per ingrassare immediatamente i volti sul vostro iPhone o iPod Touch.
Utilizzate FatBooth sulle foto di famiglia, amici o colleghi e inviatele via e-mail, MMS, Facebook o Twitter.
Caratteristiche
• Utilizza le foto scattate con la fotocamera integrata nel vostro iPhone o dalla vostra Libreria foto o del vostro album Facebook
• Scegliere un volto tra tanti sulla stessa foto
• Ritaglio automatico con rilevamento del volto
• Processo di trasformazione immediata, anche senza una connessione a Internet
• Agitare l'iPhone per vedere la foto prima / dopo
• Registrazione del risultato in Libreria foto
• Condivisione con amici via e-mail, Facebook, Twitter, MMS
Nota Bene
• FatBooth è una applicazione divertente, a scopo unico di intrattenimento e non garantisce una somiglianza con l'ingrassamento reale.
• FatBooth produce un risultato migliore con foto di faccia.
© PiVi & Co 2010-2016
Photos credits : fotolia.com © Yuri Arcurs / © CURAphotography / © Piotr Marcinski
---
Scaricare
Price:Gratis
Scarica il [FatBooth]@iPhone App
---
Valutazione presso il negozio iTunes
Valutazione di iPhone App [FatBooth] all'archivio iTunes
versione più recente: (5 / 5)
Tutte le versioni: (4 / 5)
Numero di persone valutate:433
Prezzo:Gratis
---
ScreenShots
Immagini di iPhone Apps [FatBooth]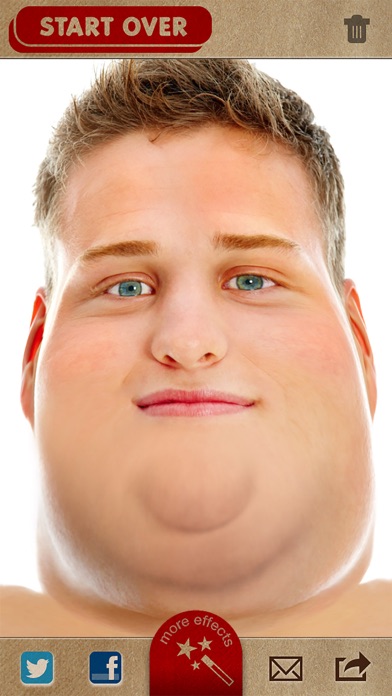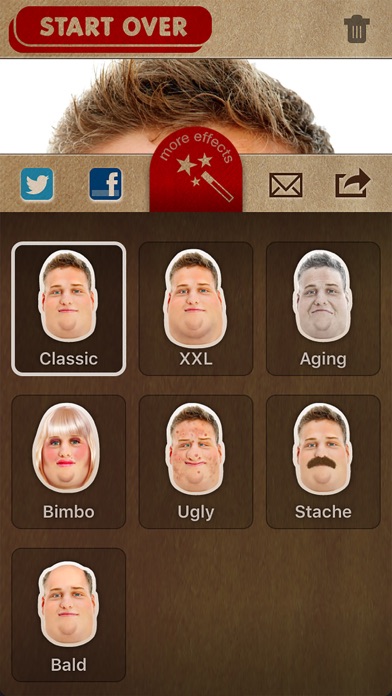 (c)PiVi & Co
---
Recensioni della gente
Impressione e revisione delle persone in iPhone App [FatBooth]!
Cambiare il registro
Aggiorna la cronologia di iPhone App [FatBooth]
iOS 10 compatibility improvements
(c)PiVi & Co
dettagli
iPhone App [FatBooth] Altri dettagli
Produttore di vendite:PiVi & Co
Data di rilascio:2010-05-19
Versione:4.5.4
Prezzo:Gratis
Scaricare
Scarica il [FatBooth]@iPhone App
---
---