Hornet – Gay Chat e Incontri
2018-01-17
Hornet – Gay Chat e Incontri
---
Hornet rende facile e divertente conoscersi con altri ragazzi gay, bi e curiosi. Trova ragazzi fantastici con cui restare in contatto, in questa app gay GRATUITA che va al di là degli incontri!
Con 25 milioni di utenti, Hornet è il più grande social network per gay. Hornet rende semplice per gli utenti connettersi davvero con altri che hanno interessi simili a loro e cercano appuntamenti, amici o semplicemente vogliono trovare persone in una nuova città.
Gli utenti possono creare profili interattivi, leggere notizie che riguardano la comunità gay e utilizzare guide delle città realizzate da e per altri gay al fine di consentire ad altri utenti di scoprire luoghi segreti ed eventi metropolitani nel proprio quartiere o quando si è in viaggio.
Hornet è stato creato da un team di gay per essere la comunità virtuale più avvincente e, a differenza di altre applicazioni, quasi tutte le funzioni sono gratuite, come centinaia di visite di profili. Dì a tutti quanto ti piace questa app nelle recensioni dello store. Amiamo i feedback positivi!
Caratteristiche:
* PROFILI SOCIAL, ti permette di scoprire ragazzi con i tuoi stessi interessi e di rimanere in contatto e aggiornati tramite la funzione SEGUI. Scopri cosa c'è di nuovo dagli uomini che seguite e dalle storie migliori della giornata.
* Gli hashtag ti fanno collegare con gay #geek #jock #gaymer #twink #viaggiatori #amantidelcibo #scrittori #daddy
* Cerca ALTRI RAGAZZI cambiando la localizzazione virtuale, esplorando un'altra zona della città o del mondo! Con un click sei dove vuoi! Sii dove vuoi con una puntina!
* Guarda profili con ULTERIORI FOTO!
* INOLTRA PROFILI ad amici che pensi possano essere interessati, dato che condividere è nobile!
* Non accontentarti di un'idea sommaria, con GUIDE CITTÀ potrai attingere a recensioni fatte da persone comuni e postate da altri internauti al fine di divulgare il meglio e dentro alla notizia.
* Ricevi una notifica push per i nuovi messaggi! GRATIS!
* FILTRA o digita il tipo di uomo gay che ti piace.
* Hornet gestisce la più grande newsroom LGBT al mondo, con redattori che segnalano da tutto il mondo.
* Conosci il tuo stato (KYS) ti permette di condividere il tuo stato sierologico sull'HIV e ti ricorda quando è ora di rifare il test.
Abbonamento Hornet Premium
Hornet è l'app gay con la maggior parte delle funzioni gratuite! Sostienici acquistando un abbonamento premium.
– Puoi abbonarti a tutti i Contenuti Hornet Premium e alle relative funzioni per periodi di tempo specifici o scegliere la vantaggiosa tariffa mensile!
– Hornet ti offre una gamma di abbonamenti studiati per le tue esigenze a partire da 7,99 $ al mese!
– L'addebito avverrà sul tuo conto iTunes una volta confermato l'acquisto
– Selezionando il rinnovo automatico si rinnoverà automaticamente, salvo che non venga deselezionato almeno 24 ore prima della scadenza del periodo in corso
– Gli abbonamenti possono essere gestiti dall'utente e i rinnovi automatici possono essere disattivati dopo l'acquisto accedendo alle impostazioni del proprio account
Devi avere più di 18 anni per usare quest'app.
Informativa sulla privacy: https://love.hornetapp.com/privacy-policy
Condizioni di utilizzo: https://love.hornetapp.com/terms-of-service
---
Scaricare
Price:Gratis
Scarica il [Hornet – Gay Chat e Incontri]@iPhone App
---
Valutazione presso il negozio iTunes
Valutazione di iPhone App [Hornet – Gay Chat e Incontri] all'archivio iTunes
versione più recente: (1 / 5)
Tutte le versioni: (4 / 5)
Numero di persone valutate:575
Prezzo:Gratis
---
ScreenShots
Immagini di iPhone Apps [Hornet – Gay Chat e Incontri]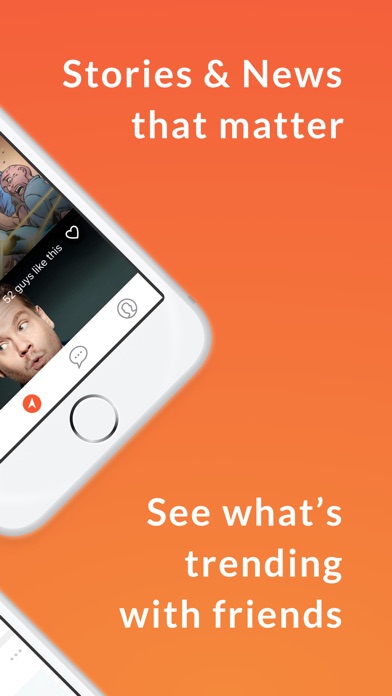 (c)Hornet Networks Limited
---
Recensioni della gente
Impressione e revisione delle persone in iPhone App [Hornet – Gay Chat e Incontri]!
Cambiare il registro
Aggiorna la cronologia di iPhone App [Hornet – Gay Chat e Incontri]
Introducing new search with quick links and previews to new guys in your area and guys who checked you out — we know you want to see who's interested! This update also comes with a number of stability fixes so app freezing should likely be less of an issue.
(c)Hornet Networks Limited
dettagli
iPhone App [Hornet – Gay Chat e Incontri] Altri dettagli
Produttore di vendite:Able Gear Limited
Data di rilascio:2011-10-13
Versione:4.3.0
Prezzo:Gratis
Scaricare
Scarica il [Hornet – Gay Chat e Incontri]@iPhone App
---
Articoli consigliati per te, scelti dall'IA di Google (intelligenza artificiale)!
---