InstaSize Foto Collage Editor
2018-01-17
InstaSize Foto Collage Editor
---
InstaSize è tra i più semplici e migliori strumenti per ritoccare e pubblicare foto e video. Applica filtri professionali ispirati a film, adesivi e bordi creativi per ogni località, ritocchi perfetti e collage di fotogrammi unici nel loro genere. Insomma, tutto ciò di cui hai bisogno per creare e condividere foto e video impeccabili.
» Ritocca le foto come un vero professionista grazie agli effetti e filtri progettati per fotografi.
» Scarica adesivi e timbri simpatici e divertenti per ogni località.
» Modifica la saturazione, la tinta e il calore.
» Regola la luminosità, il contrasto, le ombreggiature e le alte luci.
» Aggiungi testo per creare didascalie e meme personalizzati.
» Sbizzarrisci la tua creatività con collage di fotogrammi, sovrapposizioni e sfondi.
» Metti a fuoco e conferisci maggiore intensità alle tue foto con effetti vignette.
» Condividi foto e video su qualsiasi servizio, ad esempio Instagram, Twitter, Facebook, Imgur, WhatsApp e via email.
» Immagini salvate con output ad alta risoluzione
Apprezzi InstaSize Photo Editor? Ottieni accesso esclusivo alle nuove versioni di InstaSize prima che siano disponibili al pubblico. Inviaci in una richiesta per diventare beta tester all'indirizzo beta@munkee.co Siamo sempre pronti ad aggiungere nuovi strumenti e funzionalità e ti invitiamo a farci sapere che cosa ti piacerebbe aggiungere nelle versioni future: invia le tue idee all'indirizzo hello@munkee.co
**DICHIARAZIONE DI NON RESPONSABILITÀ**
Non siamo affiliati a Instagram, Twitter, Facebook o altri social network.
—
PREMIUM
Unleash your creative powers with Premium, your instant access to exclusive filters and tools, updated monthly. Experience the best photo and video tools that are made for content creators.
Premium is a $4.99 USD/monthly subscription that provides access to entire collection of filters, beauty retouching tools and professional fonts, updated monthly. This subscription auto-renews at the end of each month at $4.99 USD, unless cancelled 24-hours in advance. The subscription fee is charged to your iTunes account at confirmation of purchase. You may manage your subscription and turn off auto-renewal by going to your Settings after purchase. No cancellation of the current subscription is allowed during active period.
Terms of use:
http://instasize.com/terms
Privacy policy:
http://instasize.com/privacy
---
Scaricare
Price:Gratis
Scarica il [InstaSize Foto Collage Editor]@iPhone App
---
Valutazione presso il negozio iTunes
Valutazione di iPhone App [InstaSize Foto Collage Editor] all'archivio iTunes
versione più recente: (4 / 5)
Tutte le versioni: (4,5 / 5)
Numero di persone valutate:1800
Prezzo:Gratis
---
ScreenShots
Immagini di iPhone Apps [InstaSize Foto Collage Editor]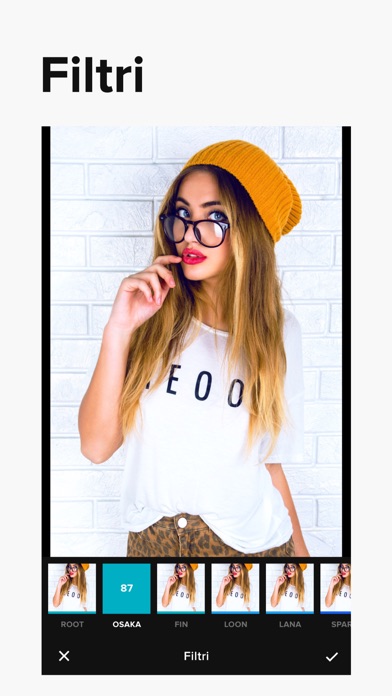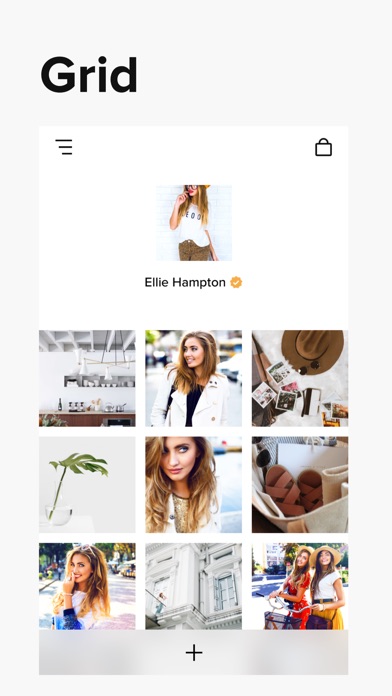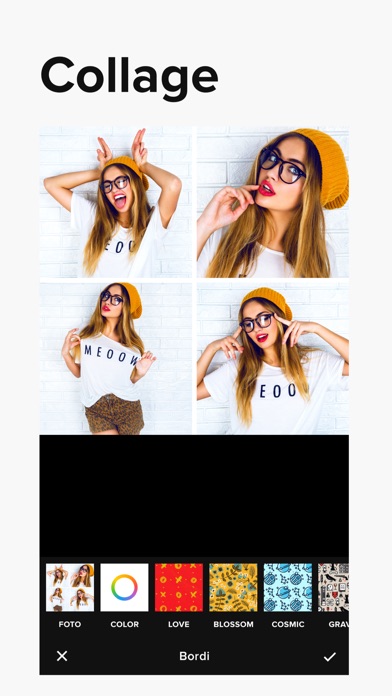 (c)Munkee Apps L.L.C.
---
Recensioni della gente
Impressione e revisione delle persone in iPhone App [InstaSize Foto Collage Editor]!
Cambiare il registro
Aggiorna la cronologia di iPhone App [InstaSize Foto Collage Editor]
Thanks for being a part of the Instasize Community!
What's New for Instasize Premium Subscribers:
+ Text Styles – 10 professionally crafted text designs that will magically transform your text into artistic layouts
+ New Border Pack – "Spring" – 6 beautiful, blooming borders to give your photos a spring vibe
What's New for All Users:
+ Access to 2 brand new Text Style designs
+ 30 New Colors for Text & Borders
+ Access to Beauty Tools – Blemish Remover & Vibrance
+ General bug fixes and improvements
If you have any questions or concerns, please email us at: instasize@munkee.co
Tag us in your photos for a chance to be featured on our Instagram feed: @instasize.official #InstasizeCreatives
(c)Munkee Apps L.L.C.
dettagli
iPhone App [InstaSize Foto Collage Editor] Altri dettagli
Produttore di vendite:Munkee Apps L.L.C.
Data di rilascio:2012-11-21
Versione:5.6.6
Prezzo:Gratis
Scaricare
Scarica il [InstaSize Foto Collage Editor]@iPhone App
---
Articoli consigliati per te, scelti dall'IA di Google (intelligenza artificiale)!
---