Trial Xtreme 3
Trial Xtreme 3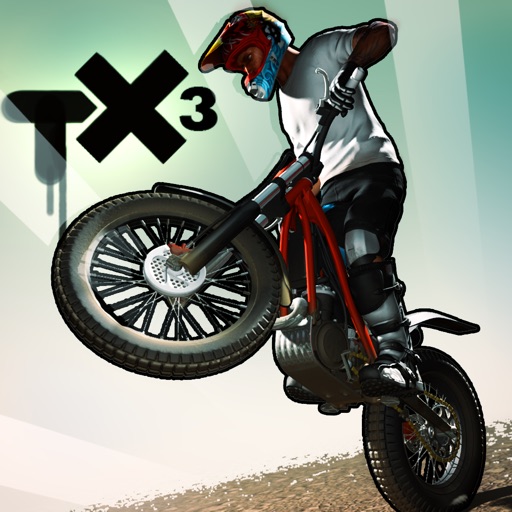 ---
Attenzione, questo gioco vi introdurrà verso nuovi livelli di grandiosità!
Gioca, sfida i tuoi amici, vinci!
Con oltre 50 milioni di download(!) e guidando la classifica dei giochi in centinaia di paesi, la serie di Trial Xtreme è TORNATA e sta alzando ancora di più il livello.
Trial Xtreme 3, ti mozzerà il fiato con le sue innovazioni e le sue caratteristiche sorprendenti. Affronta 112 circuiti completamente originali, sfida i tuoi amici nella corsa, vinci controllando attentamente la tua moto per assicurarti di non cadere vittima di una delle molte centinaia di mine, tubi dell'acqua o relitti delle macchine che trovi sulla tua strada.
Corri contro i tuoi amici e con i motociclisti migliori di Trial testa a testa, spalla contro spalla per provare a tutti quello che già sappiamo – che sei il n° 1! Il migliore dei giocatori di Trial Xtreme là fuori!
Personalizza la tua moto e il motociclista secondo i tuoi gusti, quindi partecipa allaf gara e vinci approfittando delle nuove brillanti opzioni multigiocatore dei social media e quelle multigiocatore offline, che ti permettono di sfidare i tuoi amici, to giocatori casuali anche quando sono offline.
CARATTERISTICHE DEL GIOCO:
•Un nuovo motore fisico avanzato che rivoluziona il gioco
•112 (!) livelli in 6 mondi e centinaia di nuovi ostacoli
•Gioca da solo o testa a testa contro i tuoi amici di FACEBOOK e giocatori casuali
•Una diversa tabella di punteggi per ogni livello
•Personalizza la tua moto e il motociclista
•Gioca con l'accelerometro del telefono o con i pulsanti
Se si verificano problemi o vuoi solo dirci quanto sei grande non pensarci due volte a contattarci su support@deemedya.com
---
Scaricare
Price:Gratis
Scarica il [Trial Xtreme 3]@iPhone App
---
Valutazione presso il negozio iTunes
Valutazione di iPhone App [Trial Xtreme 3] all'archivio iTunes
versione più recente: (4 / 5)
Tutte le versioni: (4 / 5)
Numero di persone valutate:1012
Prezzo:Gratis
---
ScreenShots
Immagini di iPhone Apps [Trial Xtreme 3]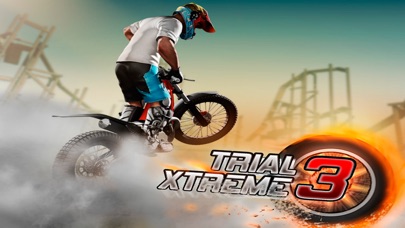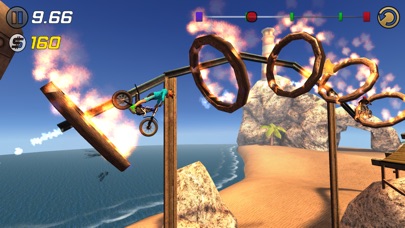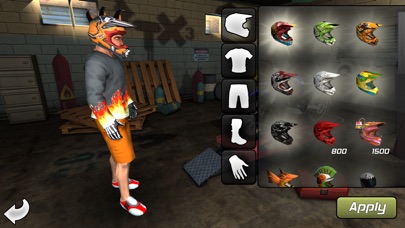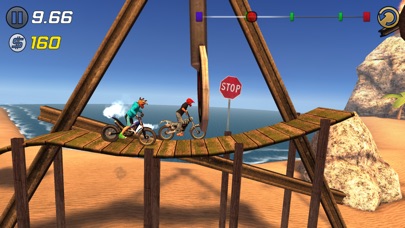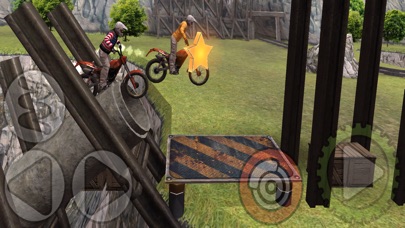 (c)Deemedya M.S. Ltd.
---
Recensioni della gente
Impressione e revisione delle persone in iPhone App [Trial Xtreme 3]!
Cambiare il registro
Aggiorna la cronologia di iPhone App [Trial Xtreme 3]
*Minor bug fixes and improvements
(c)Deemedya M.S. Ltd.
dettagli
iPhone App [Trial Xtreme 3] Altri dettagli
Produttore di vendite:Deemedya m.s. ltd.
Data di rilascio:2013-01-09
Versione:2.4
Prezzo:Gratis
Scaricare
Scarica il [Trial Xtreme 3]@iPhone App
---
---