Triennale Game Collection
Triennale Game Collection
---
La Triennale Game Collection è una mostra virtuale di videogiochi creati per la XXI Triennale che presenta l'approccio sperimentale all'interattività di alcuni dei più noti designer di giochi indipendenti del mondo.
I cinque artisti della collezione sono: Mario von Rickenbach & Christian Etter (Dreii, Plug & Play), Tale of Tales (Luxuria Superbia), Cardboard Computer (Kentucky Route Zero), Pol Clarissou (Orchids to Dusk), and Katie Rose Pipkin (Mirror Lake).
Ogni settimana per cinque settimane un nuovo gioco sarà disponibile nella collezione, introducendo nuovi esperimenti nella narrativa interattiva, nel puzzle, e nel gioco di esplorazione.
La collezione è curata dal game designer italiano Pietro Righi Riva e lo spazio virtuale in cui la mostra si svolge è prodotto dallo studio italiano Santa Ragione, creatori di FOTONICA (""Best of 2014"" AppStore).
[Settimana 1] Il Filo Conduttore di Mario von Rickenbach e Christian Etter (Svizzera), è una piccola storia su di un cordino che pende dall'alto verso il basso e si affaccia su una natura morta di oggetti delicatamente disposti.
[Settimana 2] LOCK di Auriea Harvey e Michaël Samyn (Tale of Tales, Belgio) è una piccola esplorazione dell'universo, come precedentemente immaginato in base a cosmologie che pongono la Terra, e quindi gli esseri umani, al centro dell'universo.
[Settimana 3] Neighbor di Jake Elliott, Tamas Kemenczy, e Ben Babbitt (Cardboard Computer, USA) è la storia di un'amicizia senza parole che si evolve nel tempo, situata in un piccolo domicilio sotterraneo e nel pezzo di deserto sopra di esso.
[Settimana 4] Glass Room di Pol Clarissou (Francia) mette in mostra le immagini e le sequenze animate dalla vita di Pol Clarissou. Le fotografie tremolanti proiettate su muri virtuali creano una narrazione che si evolve a quando il giocatore manipola il dispositivo.
[Settimana 5] The Worm Room di Katie Rose Pipkin (USA) è un gioco di esplorazione in prima persona, che consiste in una serie di serre in vetro senza fine che il giocatore può esplorare per le stesse ragioni per cui si visita un giardino botanico reale; per camminare, per osservare la bellezza, per imparare.
** Triennale Game Collection è progettata per iPhone 4 e superiori. NON è compatibile con iPad2, iPhone 4s, iPod touch quinta generazione, iPad terza generazione e iPad mini prima generazione.
---
Scaricare
Price:Gratis
Scarica il [Triennale Game Collection]@iPhone App
---
Valutazione presso il negozio iTunes
Valutazione di iPhone App [Triennale Game Collection] all'archivio iTunes
versione più recente: (5 / 5)
Tutte le versioni: (3,5 / 5)
Numero di persone valutate:27
Prezzo:Gratis
---
ScreenShots
Immagini di iPhone Apps [Triennale Game Collection]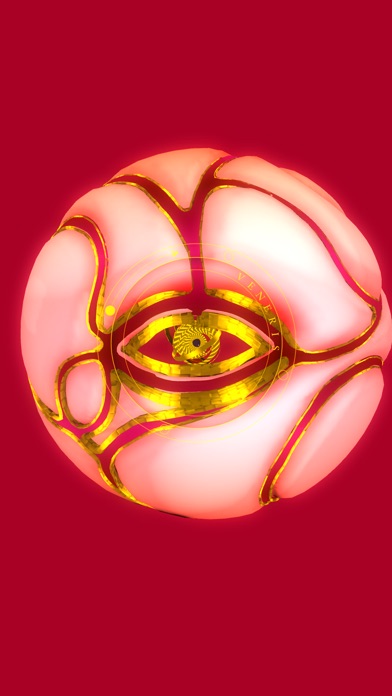 (c)La Triennale di Milano
---
Recensioni della gente
Impressione e revisione delle persone in iPhone App [Triennale Game Collection]!
Cambiare il registro
Aggiorna la cronologia di iPhone App [Triennale Game Collection]
La collezione è completa! Il quinto e ultimo gioco, "The Worm Room" di Katie Rose Pipkin è ora disponibile.
(c)La Triennale di Milano
dettagli
iPhone App [Triennale Game Collection] Altri dettagli
Produttore di vendite:La Triennale di Milano
Data di rilascio:2016-06-16
Versione:1.8
Prezzo:Gratis
Scaricare
Scarica il [Triennale Game Collection]@iPhone App
---
---